My

Blitzortung (! Support für diese Seite ist eingestellt !)
Current lightning
Lightning data is downloaded every minute from Blitzortung.org servers. The interval for the calculation of the stroke rate is 15 minutes.
Last update:

2.4 minutes ago

Last detected stroke:

2023-03-26 04:03:07

Current stroke rate:

4.3 strokes per minute

Thunder cells:

1 (experimental)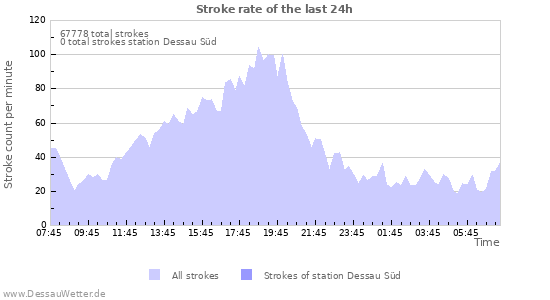 Monthly and yearly stroke count
All strokes
Graph of stroke count of the lightning detection network respectively of the station Dessau Süd
Strokes with a max. distance to Station Dessau Süd
Same as above, but only strokes within a range around 50km of the station Dessau Süd are counted.